Are you Subscribed Yet?
Be the first to receive information on promotions, new products and sales. Directly to your inbox.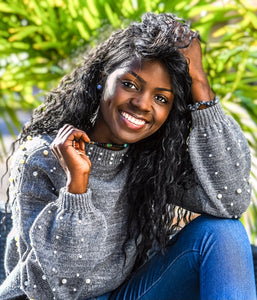 About Beryl
Beryl Oduor relocated from Kenya to America and settled in Florida. She graduated with a Bachelors Degree in International Business and several years later, proceeded to create Beryl's Bracelets, now called Beryl Oduor Designs.
Beryl believes that there's a lot to be said about the benefits of surrounding oneself with elements derived naturally from the earth.
Everything contains energy and we have the opportunity to harness the benefits from Earth to have a more fulfilling and fruitful life.